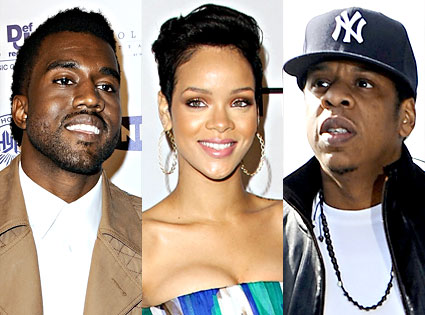 New Jiggaman ya heard?
Clean Version:
http://www.zshare.net/audio/630982603f76867d/
and Dirty:
http://www.zshare.net/audio/630985931b101073/
Courtesy of
Rapradar.com
My Two Cents: This wasn't what I expected and I think that's a good thing. I love how Kanye is confident enough now to hold his own on a track with Jay. With the quality of everything I've heard BP3 related I'm starting to get excited for the 11th of September.
EDIT: My Two Cents: I feel like Jay let Kanye shine on Run This Town. If the track were a competition i doubt Jay would've allowed Kanye to clear the beat out the way he did, similar to how Andre bodied Int'l Players anthem. Not to say Kanye didn't go in (he did) or didn't outshine Jay (clearly he did). Kanye's been a beast tho. Heads should wake up. For a track that really sounds like a competition listen to Success by Jay featuring Nas.